I believe in the power of portraits and the impact on self-worth and identity with professional images. Many people have never had the experience of having their photo professionally taken. Some may not have any photos of themselves or their loved ones at all. Inspired by the global movement of Help-Portrait, I would love to offer a Pay What You Can portrait program.
All you need to do is reach out to me by message and tell me why you'd like to participate and what kind of photos you need.
Who is eligible? Anyone who's penny-pinching, in need of a fresh portrait, and dreams of hiring a professional. I will select people for a Pay What You Can appointment based on their story.
What if you can't afford very much? No pressure! There is a suggested fee of €30 but you may pay whatever you can handle. No judgements here!
How will my photos be delivered? 10-15 digital images will be delivered to you online along with a print release.
I also offer regular portrait shoots. This includes group portraits, family/children/pets, etc. I offer high quality photos without the high prices. Pay only for the pics you love, €15 each or less.
You can book a free 30 min session with me and choose from a variety of convenient dates, times and locations across Helsinki.  After the customised photo shoot, I will reach out to you in 3-5 business days and you will receive a gallery of 25+ lightly retouched digital photos to choose from. The portrait session pricing is simple. €15 per photo. €100 for 10 pictures and €150 for all the pictures from the shoot.
Event photography & Other misc.
I understand the transactional nature of having a price tag however I prefer to work with clients who have complete trust in me and appreciate good communication.  I offer my services for events photography such as corporate meetings, seminars, workshops, etc. at a flat rate of €85 (incl. VAT) an hour.
I offer packages that fit any wedding, from portraits to full-day documentary photography, and all packages can be customized to fit your specific needs. The packages start from €650 unto 8 hours maximum time a day. To get a quote specialized for you, please reach out to me and I will get back to you asap. :)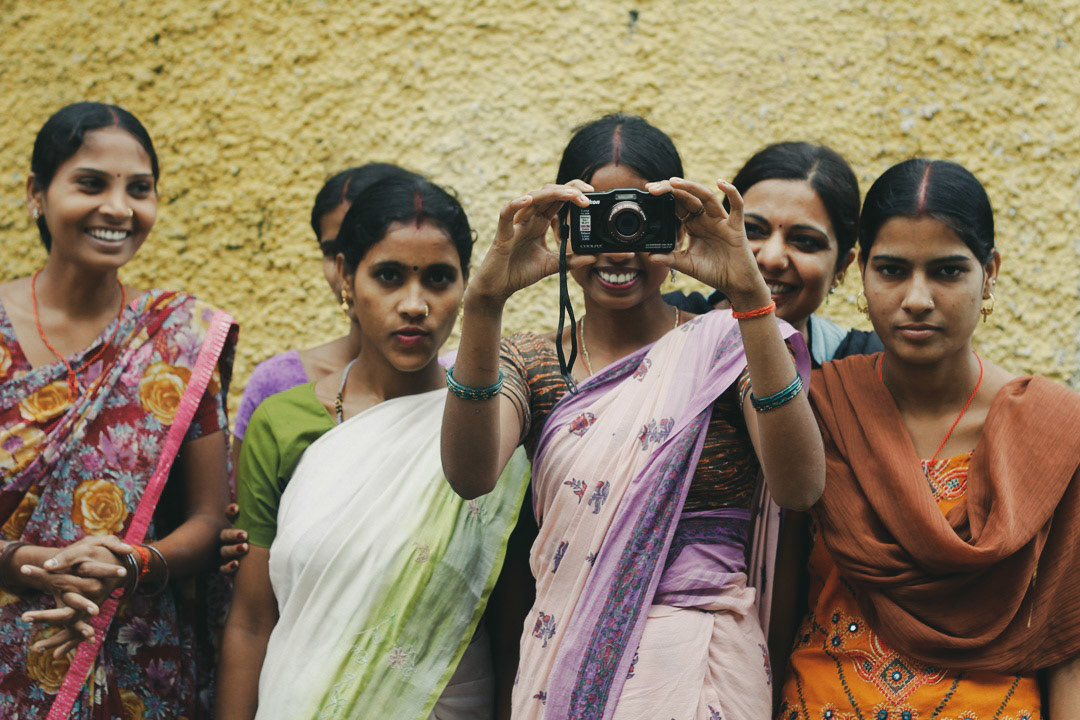 For Social Work and Educational Institutions
I offer Photovoice certified trainings on using Participatory photography as a tool for advocacy. The Photovoice method offers a wide range of applicability, being flexible according to context and theme, target group and objectives, so worldwide it is possible to implement it mostly in disadvantaged communities, by different institutions (NGOs, social assistance centers, universities, schools, multinationals) and programs.
Being a process that combines the ability to involve participants in community development with various training strategies, Photovoice acts both at the personal and community level, has high visibility on social media and success rates on engagement with community.
I also offer courses on the power of storytelling and introduction to basic principles in Photography ethics. It is a primer course that is applicable to anyone who regularly takes or shares photographs and aims to apply empathy, autonomy, and integrity in the photography practice with building understanding in the ethical decision making process in photography.
I offer consultations on Photography and storytelling for CSR initiatives which are paramount in illustrating the company's social and environmental activities that enhances overall reputation. I can become part of creative resource within your entity, to be used by your advertising, marketing and media professionals, providing a comprehensive selection of photography.
Let us meet and see how I can help your initiative with behind-the-scenes stories, insights into the creative process. I want to share my passion for great images and the world it lives in. Let's discuss your needs, I have long experience working with different entities, and can also assist you in the planning on how to complement your image with stronger CSR added values.